#4: A Fistful of Sketches
Hi friends,
This newsletter is brought to by big news, small sketches, and very old buildings, but sadly I don't have the necessary patience or composure to write this preamble, because—
—
I. The Book
THE BOOK! IS! WRITTEN! Yes! Earlier this month, shot through with jet lag and inhaling bacon sandwiches in an Airbnb in Notting Hill, I sent the final manuscript of this ridiculous book to Hannah, my patient and gracious editor at Harper Perennial. Then I went to a pub in South London, drank a beer and played pétanque in the sunshine. Good day. There should be numerous asterisks after the words 'final manuscript', but in the interests of brevity I'll simply say that while we have a couple rounds of copy edits to go through, you may stick a tentative fork in this book. It contains 164 stories sorted into 113 themes, all written with examples mined from 12 dictionaries. Next on the docket are the illustrations, 40 of them, in glorious technicolour black and yellow.
—
II. Process: Guts & Rules
Speaking of illustrations, let's talk about sketches. Ahead of the book's proper release next year, there will be a smattering of galleys sent out for promotional purposes and to generate something called buzz, which I understand is good. The final illustrations won't be done in time for these advance copies, so 40 charmingly scrappy sketches will serve as placeholders. Here's a enigmatically commentary-free peek at some of those sketches, crammed as they were into two faithful Field Notes notebooks. Enjoy.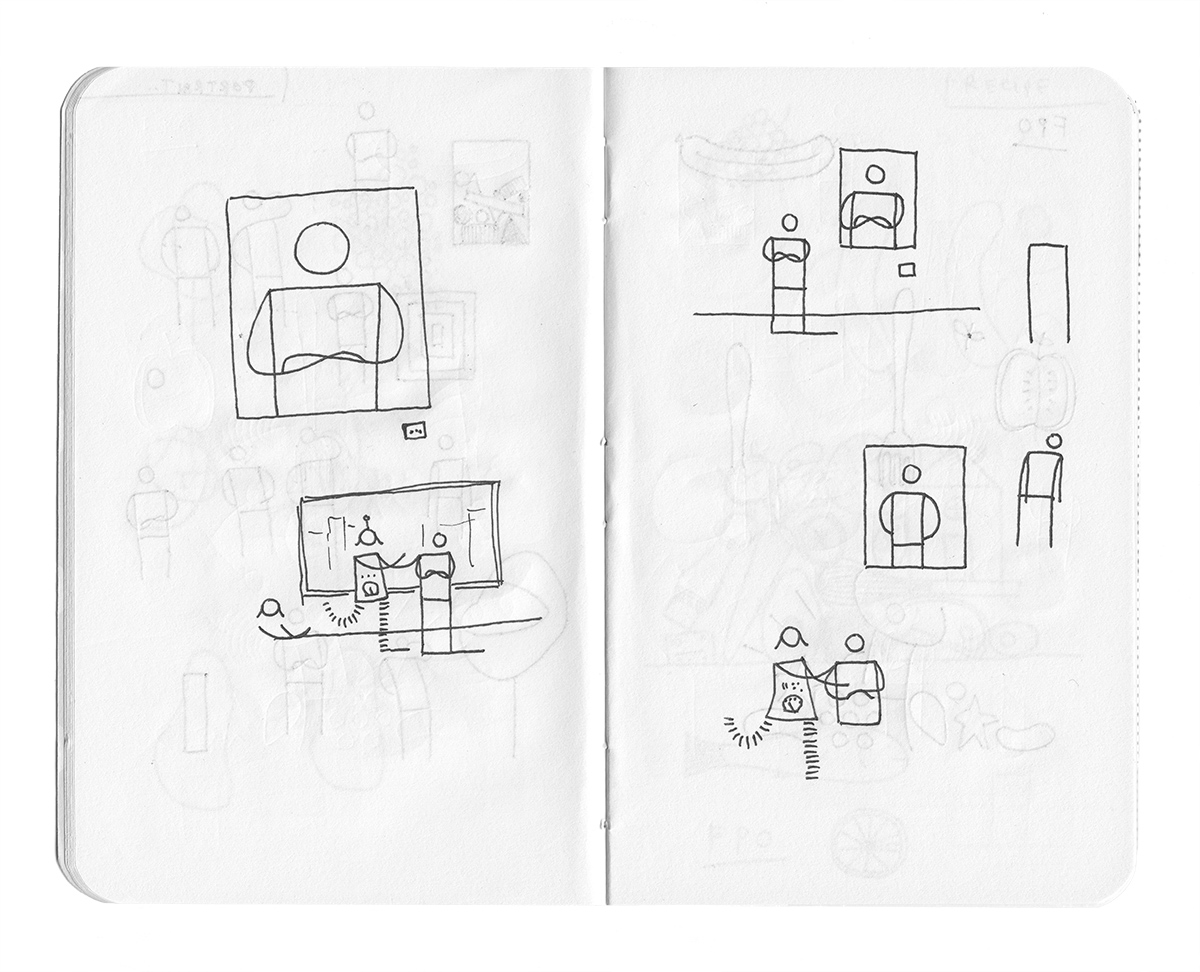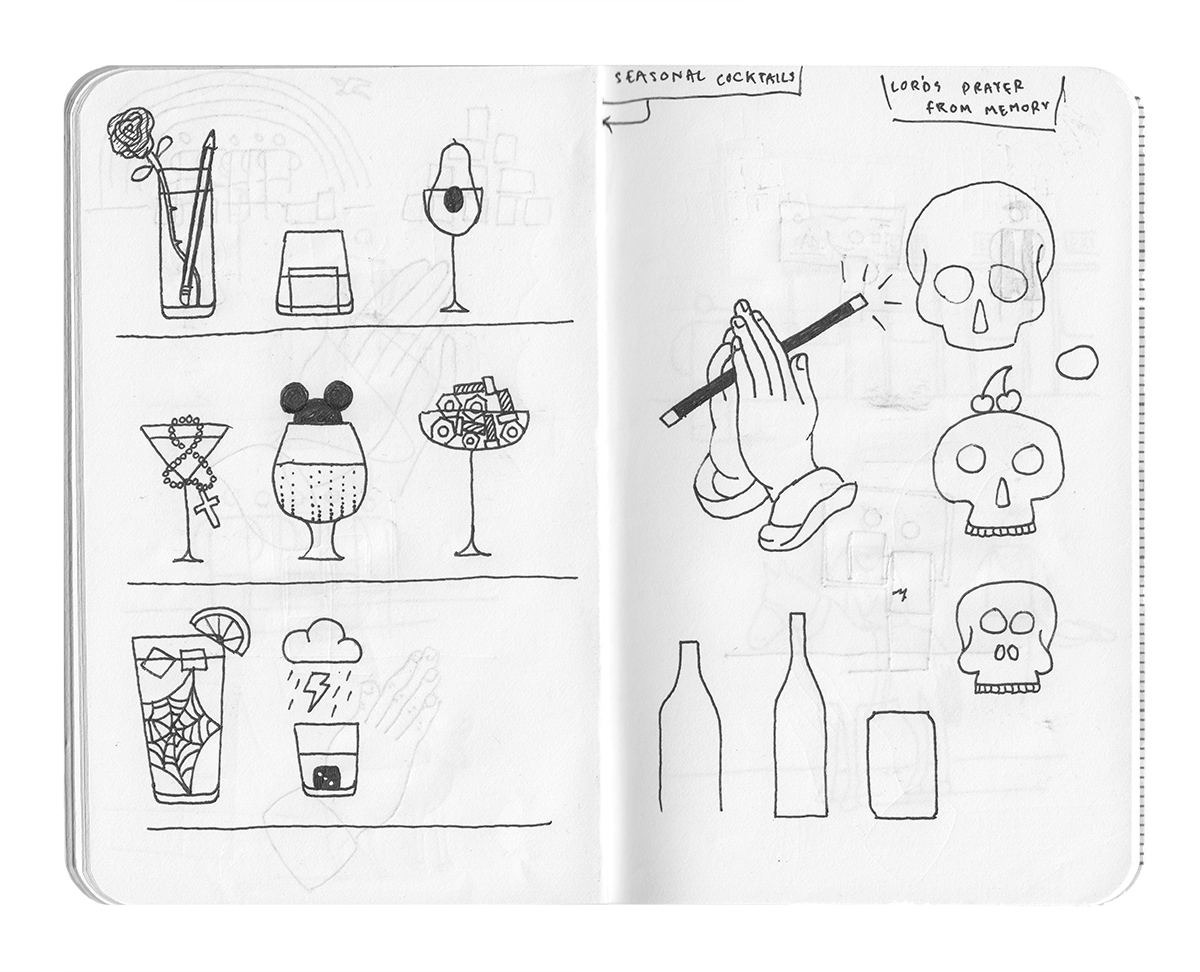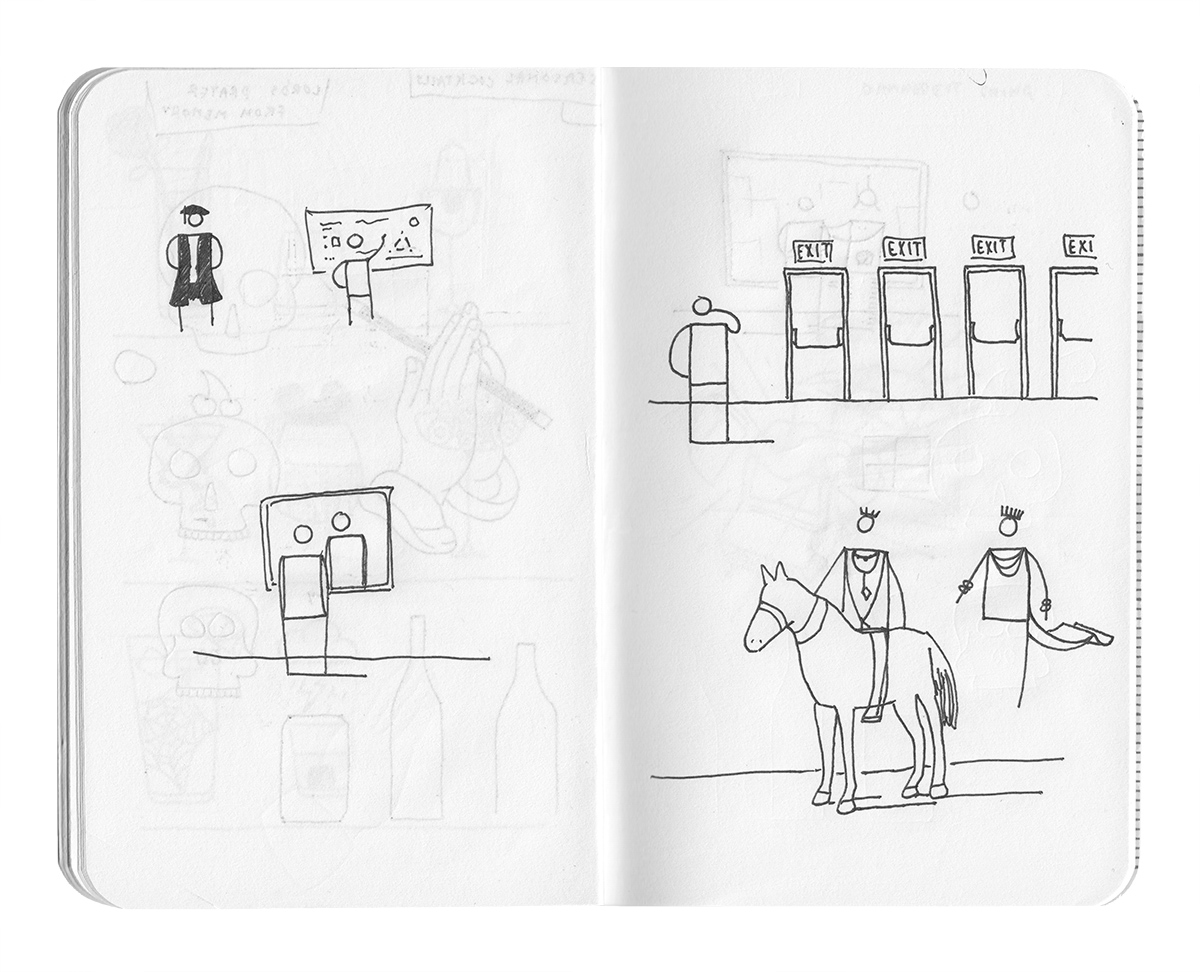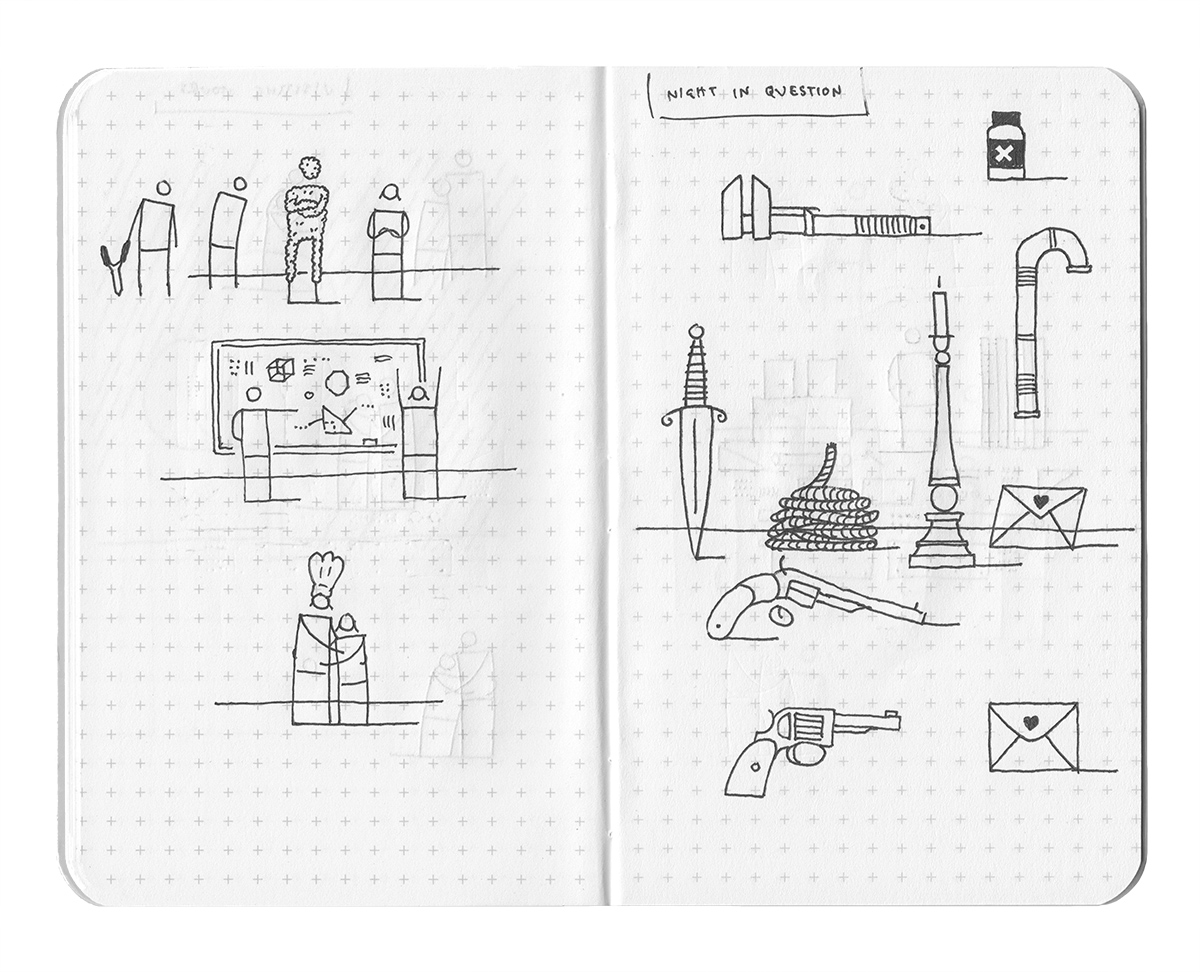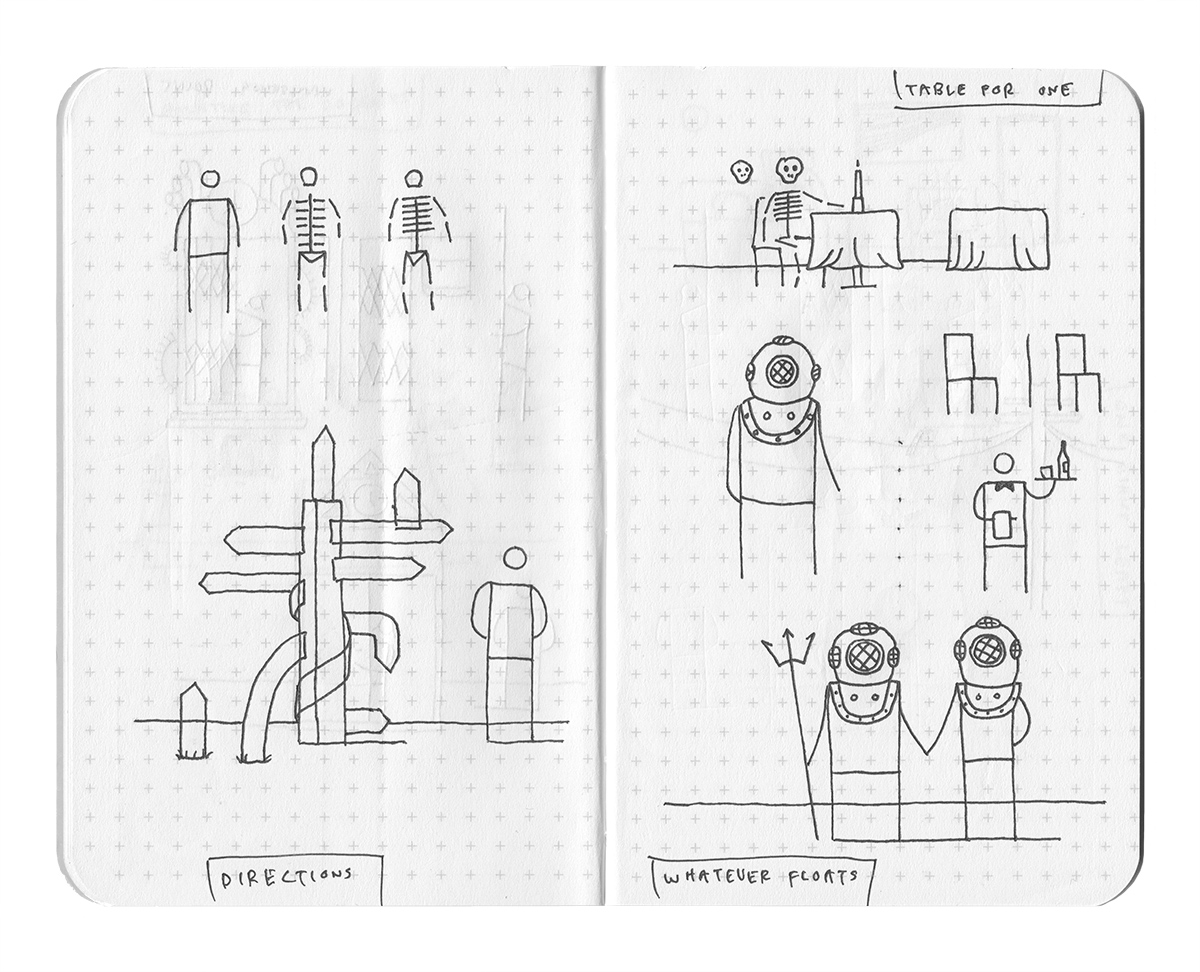 —
III. Inspiration: Dr. Johnson's House
My trip to the UK wasn't all unhealthy eating and French lawn games; one morning I dove deep into the City of London to make a pilgrimage. London was uncharacteristically sweltering that week, so it felt good to hide in the shadowed alleys and arcades of one of the city's oldest districts. Slaloming through the throngs of suited city workers smoking cigarettes in small, designated gardens, I finally found what I was looking for: The 300-year-old, 4-storey townhouse where, between the years of 1749 and 1755, Dr. Samuel Johnson compiled A Dictionary of the English Language, today regarded as one of most influential dictionaries in the history of the English language. (Entry: A very reasonable £6.)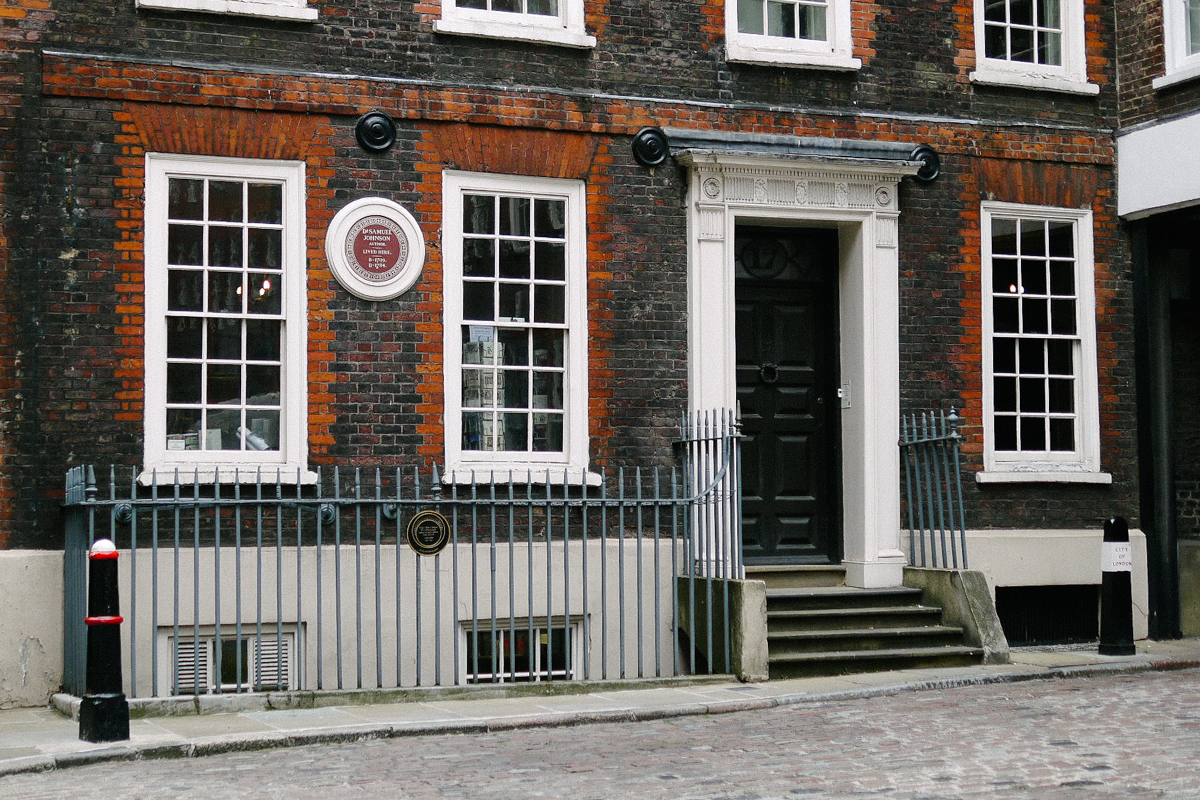 Dictionary Stories owes a lot to Samuel Johnson. Not only for setting a new standard for lexicography in the 18th century and beyond—a competitor at the time, Bailey's Dictionarium Brittanicum (1730) literally defined dog as 'an animal well known'—but also for popularising the example sentence. A Dictionary of the English Language contained around 114,000 authorial quotations from Shakespeare, Milton, Swift, and others—it was as much an anthology as it was a dictionary. He also wasn't afraid to liberally pepper his definitions with sly personal commentary: The definition for oats reads, 'A grain, which in England is generally given to horses, but in Scotland supports the people.'

Johnson wrote his dictionary single-handedly (albeit with a small crew of patient scribes) over the course of 8 years in that house in Gough Square. Today you enter by a side door into a room filled with postcard racks, books and tote bags, before climbing to the garret. I was one of maybe five visitors scattered around the house that morning, blissfully wandering around in a reverent silence. I devoured every laminated information sheet and feverishly filled my notebooks. The docent at the front desk made me promise I would read about her favourite story in the entrance hall—Johnson wasn't a rich man, and is reported to have barricaded the front door with his bed, yelling he would not be "ousted from [his] citadel" when his irate and unpaid milkman came to collect.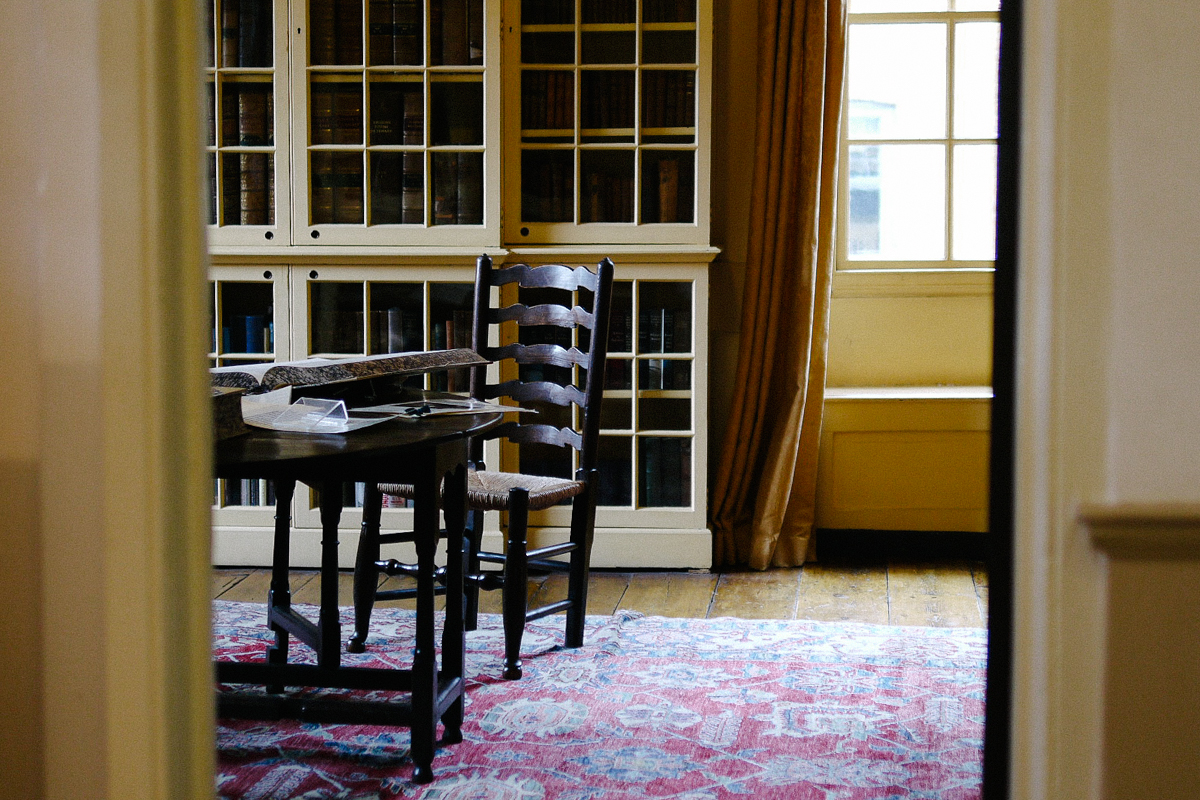 The portrait of Johnson painted by those laminated sheets is fascinating and dismal. He was "...untidy, brusque, and sometimes downright rude, yet his humanity and generosity were profound." He had a love of company equalled only by his morbid fear of being alone, was passionately (and conspicuously, given the time) anti-slavery, and while several quotes attributed to him are unapologetically misogynist, he was a vocal supporter of women in the arts. Consistently I found myself wondering why there hadn't been a dozen period dramas about the man's life. He married Elizabeth Johnson, a woman 20 years his senior who passed away 3 years before he completed his work on the dictionary, then fell into a depression which only began to dissipate when a friend of Johnson's dispatched a 10-year-old Jamaican boy named Francis Barber to act as his valet. Barber and Johnson became great friends to the extent that Johnson paid for his education and made him his residual heir.

I'm barely scratching the surface of what I found fascinating in that house. Mostly, having just spent the best part of a year sitting in a room writing a book (albeit one a hundred times shorter and a thousand times less consequential), I enjoyed taking a moment to feel even the most tenuous of kinships with a 308-year-old ghost, sitting in the window seat of his library, watching a huddle of workers in the courtyard outside eating their sandwich lunches.